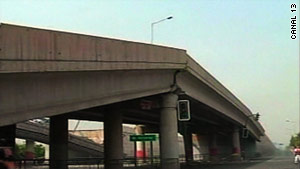 EDIT: Philvocs is saying that any waves will be "at most one meter" so it doesn't sound like it will be that bad. Still, be safe guys.
ALERT. Due to the recent earthquake in Chile, areas along the Pacific Ocean have been placed under Tsunami Alert. According to CNN, the areas in the Philippines under the Tsunami Alert –meaning the Tsunami will hit today Feb 28–are Davao (1:27 p.m.), Palanan (1:59 p.m.) and Legaspi (2:04 p.m.).
Other coastal areas need to keep watch as well. Link to Philvocs Press Release, 27 Feb 2010, 11:30 p.m.
Pass the word.
Be safe and alert everyone, especially if you're anywhere near the sea.
(Image source: CNN)